Your Osteopath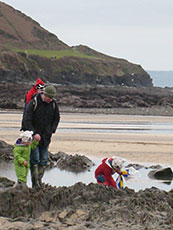 Philip Corbin (GOsC reg. no. 6117)
Philip Corbin began working in Bideford as an Osteopath in June 2006. A graduate of the British School Of Osteopathic Medicine, he had previously completed a BSc (Hons) in Sports Science and Exercise Physiology at Loughborough University.
Philip treats a wide range of patients as young as 11 weeks to as old as 97! With complaints ranging from headaches, osteoarthritis, uncomplicated mechanical neck pain, back problems and other muscular skeletal conditions. Philip is also experienced in the treatment of sports related injuries and is qualified in rehabilitation and fitness programmes.
In his spare time he enjoys surfing, running and entertaining his young family!
Opening times:
8.00am - 6.00pm Monday to Friday.
Appointments outside these times by arrangement.
Corvus Osteo Ltd, 16 Newynn Court, Bridge Street, Bideford, Devon, EX39 2BU, UK.
Tel:
+44 1237 471 110 |
email:
info@devonosteopath.co.uk